The Best Banks You'll Never See - Internet banking - Brief Article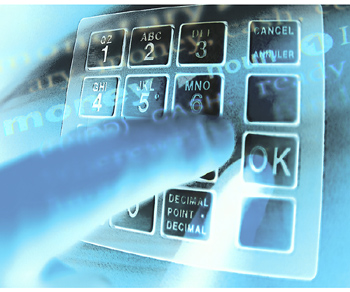 Internet banking can deliver supercheap checking and robust CD yields.
Hardly ever set foot in your bank? Maybe you're ready to take a bold step into the frontier of Internet-only banking. Your reward for leaving the neighborhood branch behind can be supercheap checking and robust yields on CDs.
Of the six banks that do business exclusively over the Internet, CompuBank of Houston (www .compubank.com) offers the best checking-account deal: free checking with no minimum balance and a minimum opening deposit of just $100. CompuBank charges no ATM fees and reimburses you for other banks' ATM surcharges--up to four per month at $1.50 each. Electronic bill-paying is free, too, along with your first order of checks. And the bank rates first in ease of use in Gomez Advisors' spring 1999 Internet Banker Scorecard (see www.gomez.com).
Because online-only banks have no ATMs of their own, those that reimburse you for the cost of using other banks' machines are the best bet for most consumers. Telebank (www.telebankonline.com) also reimburses you for four $1.50 surcharges a month if you apply for your account through Yahoo!
Virtual banks can also pass along the benefit of lower overhead expenses in the form of higher interest rates. NetBank's offerings (netbank.com), for instance, often appear on our monthly list of top-yielding CDs (see page 56). Recently, the bank paid 5.75% on a 30-month CD and 5.35% on a six-month CD.
Most of the banks also pay far more than the average 1.2% on checking-account balances. Until next January, Security First Network Bank (www.sfnb.com) is paying 6% on balances. And USA Access Bank of Louisville (www.usaccessbank.com), which caters to small-business owners, pays 4% on business checking accounts with a $1,000 minimum.
What's at risk when you bank online? Not a lot. All the banks named here are FDIC-insured. Online transactions are encrypted, and under federal law the banks bear the burden of any computer fraud. You can usually access your account 24 hours a day, and telephone customer-service hours tend to be substantially longer than traditional banking hours. You typically receive your statement online rather than on paper--but you can always print it out.
As with ordinary banks, service can be uneven. The biggest drawback: If you do have a serious problem, you can't march into a branch to get it resolved.
ONLINE CHECKING ACCOUNTS
MIN. BALANCE REBATES ON
BANK TO AVOID FEE ATMS FREE? ATM CHARGES?
www.compubank.com none unlimited 4 per mo.
www.telebankonline.com $2,500 unlimited 4 per mo.
([dagger])
www.sfnb.com 1,000(*) 10 per mo. none
netbank.com none unlimited none
www.usaccessbank.com 500 unlimited none
www.firstib.com none 10 per mo. with $5,000
bal.
BANK INTEREST
ON BALANCE
www.compubank.com 2%
www.telebankonline.com 3.1
www.sfnb.com 6 ([double
dagger])
netbank.com 3.05
www.usaccessbank.com 3.9
www.firstib.com 3.05
(*) or none with direct deposit
([dagger]) when you sign up via Yahoo!
([double dagger]) until January 2000
RELATED ARTICLE: FAMILY FINANCES
QUICK ACCESS TO YOUR OWN CREDIT RECORD
It's about time consumers were able to review their credit history as quickly as a lender can. At CreditPage (www.creditpage .com), you can have a copy of your Experian report delivered in less than a minute for $8.
A single report is plenty for a routine credit check. But if you're applying for a mortgage or anticipate problems with your report, you should check with all three major credit-reporting agencies. CreditPage offers a merged credit report with data from all three major credit bureaus for $29.95--but it arrives by mail.