Saehan Bank - profile - Brief Article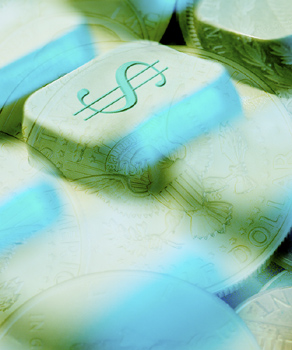 WHEN you're one of the newest and smallest of six Korean-owned banks in Los Angeles, you have to take steps to stay alive in an age of mergers and acquisitions.
Through the establishment of mini-branches and attractive employee incentives, Saehan Bank is doing just that.
Albert Sang, Saehan's executive vice president and chief operating officer, said that staffing the bank's facilities poses a unique challenge. "It's hard to solicit the office-level employees who need to be bilingual," Sang said.
Educated, bilingual Korean Americans tend to end up in high-tech jobs or working in the securities industry, Sang said. So to attract employees away from those ostensibly lucrative pursuits, Saehan Bank offers stock options and profit sharing. Because those incentives have been in place just a year, Sang said it's too early to tell whether they will prove effective.
Saehan Bank reported net income of $1.4 million in 1999, up from $900,000 in 1998. For the first three quarters of 2000. its net income was $2.1 million. In another indication of strength, Saehan reported that as of Sept. 30 it had no non-performing loans.
Sang said the bank's small asset base requires it to expand a little bit at a time. The mini-branches -- two of which opened in September and another two slated to open soon -- offer customers only domestic transactions. At the bank's three full-service locations, Saehan provides retail and business banking, business and construction loans, SBA loans and international trade transactions.
While physical expansion might have to take place on a small scale, Sang said there's no small-mindedness when it comes to creativity within the bank's brain trust. As evidence, he pointed out that Saehan was one of the first Korean-owned banks in Los Angeles to computerize customer service and offer Internet banking.
"We're pretty much the same as other Korean banks, but we have good marketing officers," Sang said.
Another route that Saehan is taking to expand its business is through its affiliation with lending institution Prime Business Credit Inc. The company lends money to Korean business owners who might not otherwise be able to qualify for financing.
Sang said Prime Business works with "less creditworthy" clients who don't have a ton of capital but have a history of paying their bills on time. Prime Business finances such things as purchase orders and allows the business to pay the money back as a loan. The service sets Saehan apart from its larger American competitors.