Open the Vault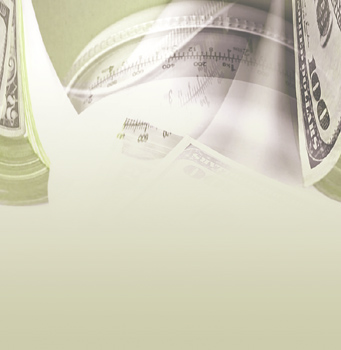 Owning your own business and being your own boss are as much a part of the American Dream as owning a house in the suburbs with a two-car garage. In fact, the U.S. currently has 25 million small businesses—and counting. Once you have the idea for your business, you'll still need money to get started. Banks and the government have various loan plans to help you, many of them available via the World Wide Web.
Get the Facts
Whether you need money to open a quaint French bistro or to buy updated computer equipment for your growing law firm, your first step should be a visit to the Small Business Association (www.sba.gov). The SBA Web site posts everything you need to know—in English and Spanish—from the definition of a "small business" and how to create a business plan to detailed descriptions of all SBA loan programs, as well as a list of lending institutions that participate in them. You can even print all the SBA's forms.
BusinessFinance.com (www.businessfinance.com) can also help you research various loan programs. Its "Getting Loan Help" section explains the in and outs of the SBA's many loan programs, such as Development Loans, loans for minority-owned businesses, and Micro Loans. For the various programs, BusinessFinance.com has a drop-down menu of states so that you can find the nearest lender. BusinessFinance.com lets you search—with no registration charge—for financing that meets your specific needs. Just enter all of your business's details and the site will find funding matches, such as government loans, investment funds, leasing programs, or commercial financing.
Once you've learned everything you need to know about business loans, you need to visit a bank. Your local bank or credit union might have a site listing all of its business loan programs, or you can check out the sites from some of the larger banks, such as Chase Manhattan and Wells Fargo.
Chase Small Business Banking (www.chase.com/pages/smallbusiness) has a huge section on all of its loan programs. Along with SBA loans, Chase has created its own loan, leasing, and credit services for qualified businesses. The site describes Chase's lines of credit and special real-estate loans for small businesses. You can also apply online for a business debit card, a business credit card, or the Chase Small Business Leasing program. Instead of a loan for business equipment, a lease might suit you better.
The area "What Does Your Business Need?" at the Wells Fargo Resource Center for Small Business Owners (http://biz.wellsfargo.com) hosts all the explanations of Wells Fargo's loan programs. Find out about the bank's SBA loans, revolving lines of credit, business credit cards, lines of credit, and special loan programs for minority- and women-owned businesses. You can apply online for most of Wells Fargo's business-financing programs and even prequalify for an SBA loan. If you're overwhelmed by the variety of loan options, check out the Credit Product Selector: Enter some basic information about your business and the Selector will come up with a small list of Wells Fargo credit or loan services that might suit you.
Other large banks have Web sites dedicated to small businesses and their financing needs. For example, PNC Bank (www.pncbank.com/entrepreneur) offers a wealth of financing advice and information on the bank's many business loan programs. The loan information at the Bank of America Business Services site (www.bankofamerica.com/business) is tailored according to each state.
Under the heading "Find Cards and Financing" at the American Express Small Business home page (www.americanexpress.com/homepage/smallbusiness.shtml), you can apply for a credit card, finance new equipment, and get a business loan. The site will help you figure out which of AmEx's Corporate Cards best suits your business. Once you have the Corporate Card, you can apply for a business loan, which can't exceed $50,000 and doesn't have SBA affiliation. The site also offers articles on financing and managing your business, along with some interactive tools, such as an Internet Startup Workshop.
GE Capital is also known for its credit cards and has special small-business information and services on its Web site. With GE Small Business Solutions (www.gesmallbusiness.com) you can get financial advice, run scenarios on its interactive calculator, and apply online for credit cards and leasing programs. GE goes one step farther than AmEx, allowing you to prequalify online for an SBA loan.