Report: Fast-Internet Use Doubles in U.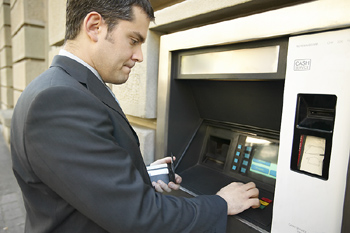 WASHINGTON (AP)—The number of Americans using fast Internet connections doubled from 2001 through late 2003, still below some expectations and especially low among minority groups and people in rural areas, according to a report by the Bush administration.
During the election campaign, President Bush advocated affordable access to high-speed Internet services for all Americans by 2007.
The Commerce Department report, prepared in September but undisclosed until after the election, said use of fast Internet connections grew dramatically through October 2003 to 20 percent of U.S. households. The report praised such services for fueling online banking, entertainment and commerce.
Some experts said growth was disappointing, far behind countries that include South Korea, Taiwan and Canada. The report also identified troubling figures for use or availability of high-speed Internet services among blacks, Hispanics and people in rural areas.
"It shows we continue to have a significant divide between urban and rural America in the infrastructure for the economy of the 21st century," said Gregory L. Rohde, who was top telecommunications adviser under President Clinton.
Only one-in-seven blacks and fewer than one-in-eight Hispanics lives in a household with fast Internet service, said the report, titled "A Nation Online: Entering the Broadband Age."
One in four white Americans used high-speed connections at home. In urban areas, 40.4 percent of households used fast connections; only 24.7 percent of rural users did.
Significant numbers of rural Americans said they couldn't subscribe to high-speed services because none was available. Most Americans who did not use fast connections said service was either too expensive or they did not need it.
"This is lousy," said Harris Miller, head of the Information Technology Association of America, a leading industry trade group in Washington. "We're just not keeping up with our competitors. We're not even keeping up with countries we don't consider competitors. It's not acceptable."
The government's report was prepared in September. But the Commerce Department's National Telecommunications and Information Administration did not disclose its findings — based on the Census Bureau's population survey of 57,000 U.S. households — until Friday, when it published the report on its Web site.
"It takes us awhile to get these reports prepared and compiled and published," Commerce spokesman Clyde Ensslin said. "We are occasionally questioned about the timing of reports. That comes with the territory. The review and approval process was not complete in September."